MISSION STATEMENT
WE ARE A COMPANY DEDICATED TO BUILDING THE BEST IN LITHIUM-ION BATTERY PRODUCTS FOR THE MOTORCYCLE, POWERSPORTS, AND MOTORSPORTS INDUSTRIES AND BEYOND. OUR CORE VALUES ARE HONESTY, QUALITY AND PERFORMANCE WHILE PROVIDING EXCEPTIONAL CUSTOMER SERVICE.
ABOUT US
ANTIGRAVITY BATTERIES was established in 2009 with the idea to offer high power, lightweight and compact lithium-ion batteries to those racing Powersports and Motorsports vehicles. The name Antigravity Batteries comes from the fact that the lithium-ion make-up of our batteries offers up to an 80% savings of weight over lead/acid batteries yet offers over TWO TIMES the cranking power of a lead acid battery of the same size! …Since that time we have used our experience and expertise in lithium-ion batteries to additionally develop new and exciting lithium battery products such as our MICRO-START line of Jump-Starters/Personal Power Supplies – the first of its kind.
From our original lithium Starter Batteries for motorcycles, powersports and race car uses, to introducing the first mini jumper & power bank (the MICRO-START) to related industries, we are leading developers of lithium-ion battery technology for Motorsports and beyond.
Now we have also moved forward into the Electronic arena with our innovative THUMP-BOX Bluetooth Speaker and our new THUMP-BUDS cordless Bluetooth sport earbuds; and with other products soon to follow.
GROWTH
Due to the reputation for a quality product, Antigravity Batteries grew to expand its product line for use in everyday and weekend vehicles and became known for offering the lightest, smallest and most powerful batteries available as replacement batteries for most any powersports vehicles or performance vehicles including automobiles.
INNOVATION
In 2012 Antigravity Batteries then went on to develop the MICRO-START – the world's first and smallest lithium jump starter / lithium battery booster and Personal Power Supply (PPS). Capable of fitting in your pocket yet so powerful they can jump start your car, truck or motorcycle… Micro-Starts can also amazingly power your laptop, cell phones, tablets, GoPro Cameras and many other devices!
QUALITY
When you purchase Antigravity Batteries products you are getting the highest quality available. From everyday use to world class racing use, we do not cut corners or use inferior battery cells in order to make a less expensive product. Be aware there are many copy-cat type products that look quite similar to our original MICRO-STARTS but use inferior cells and circuit boards.
TRUST
From supplying Yamaha Motorcorp for their GYTR Catalog of Hi-Performance Parts to supplying high-end OEM Manufacturers like Confederate Motors we are the trusted source for high quality Lithium-Ion Motorsport batteries.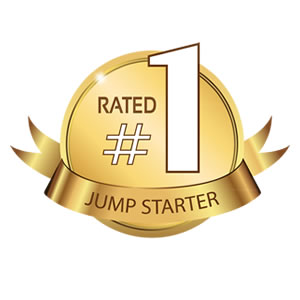 RATED IN CONSUMER REPORTS STUDY 2015!
Antigravity Batteries is proud to announce that it took top honors in a 2015 Consumer Reports study on several better-known Mini Jump-Starters on the market. As quoted by Consumer Reports: "The best-performing unit was the Antigravity Batteries XP-10. It provided power for three times as long as the poorest performers, which came from Revo and Noco". Consumer Reports added that "The Antigravity Batteries XP-10 was clearly the best of the bunch, with two USB ports, several laptop connection options, and best-in-test device charging capacity".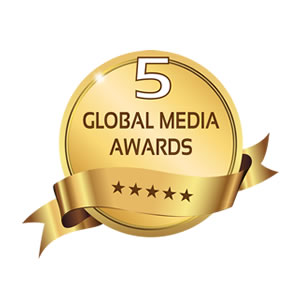 AWARDS AT THE SEMA SHOW 2014 WINNING AGAIN!
At the 2014 SEMA SHOW, with over 2000 other entrants for awards, the Antigravity Batteries MICRO-START took home THREE MORE GLOBAL MEDIA AWARDS. Again being praised as one of the most innovative product at the show. The GLOBAL MEDIA awards represent media from all over the world voting on the most useful and beneficial products in the Automotive markets. With our new product we plan to introduce for 2015, Antigravity Batteries hopes to continue with its award-winning product lines.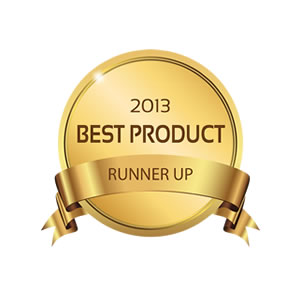 AWARDS AT THE SEMA SHOW 2013!
At the 2013 SEMA SHOW, with over 2000 other entrants for awards, the Antigravity Batteries MICRO-START took the award for runner-up in BEST NEW PRODUCT in the TRUCK/SUV class. In addition it won TWO GLOBAL MEDIA AWARDS at the same show and was praised as one of the most innovative and useful products at the show. SEMA is arguably the largest and most important show of its kind so to receive these awards is quite an achievement for Antigravity Batteries. It showed the Motorsport and Powersports industry the new direction Antigravity Batteries is taking with lithium batteries in applications within this industry.